Mosaic Art Studio just North of Greenwich Village, in Manhattan at the North West Corner of the Park.
Cash Fee
Payable at your First Mosaic Class
---
* MOSAIC CLASS SERIES *
---
$120 per 1 to 4 Classes - Mosaic Series
-- Wednesdays Afternoons from 1-4pm or
-- Wednesday Evenings from 6-9pm - Ongoing
---
Ongoing: Classes --
All materials and tools are provided for in-class work. This is included in the Fee. No additional charges.
Starting Mid-Month is an Acceptable Option
This class will explore color, texture, opus and reflectivity. We focus on style, development and individual expression.
Many of our artists like to work with great artists in mind: like Matisse, Klimt, Picasso, Van Gogh, and Utrillo, as shown.
See Mosaic Class Page for More Detailed Info.
---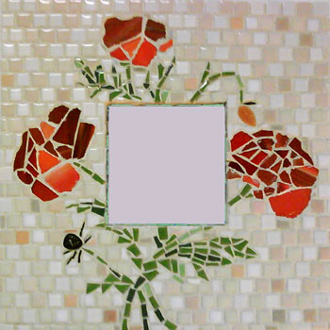 Red Rose Mirror by Szussa