The concepts of form and structure engendered in these important works, needed to be reasserted.
Towards this end, Casper wrote and published a 48 page booklet titled, "On the Essence of Picturial Form", which addressed these concerns using text and diagrams.
---
Woman and Loom by Robert Casper
Acrylic mixed with Matte Medium and Pumice on Canvas
40" X 52"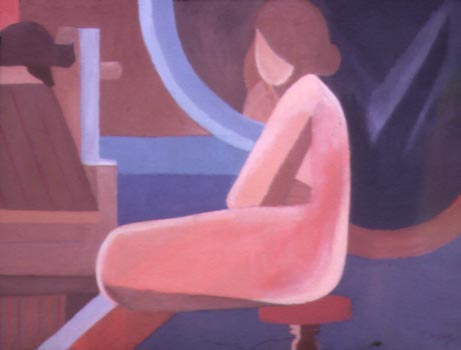 Woman and Loom © Robert Casper, 2003