The Surprising Formula for Becoming an Art Star
Commentary by Kelly Crow
The Secret to Making It ... Learn to Schmooze.
---
The World of Art That Makes a Difference
A Review by Donald Goddard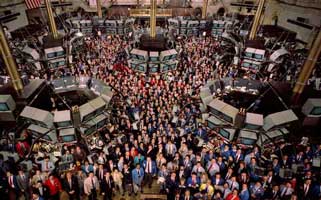 - Neal Slavin: A 40 Year Chronicle of Groups & Gatherings

YOU GOTTA HAVE ART !
2nd Annual ATOA Postcard Auction Benefit
to be held
WED - March 20th & THURS March 21st, 6-9pm
at
The Judson Church Memorial Assembly Hall
213 Thompson Street, NYC
All Postcards will be sold at $50 each or 2 for $75
ATOA will evenly divide proceeds of the auction between a fund to support its ongoing panel talks and the Judson Memorial Church, in support of its historic and continuing role in supporting young, avant-garde and diverse artists in the heart of Greenwich Village.
- ADMISSION FREE -
Here's how to participate:
1. Submit 4 x 6 inche Original art - paper, ceramic, wood, etc.
2. Complete Form for each submission. (ATOA.org)
3. Choose one the categories listed below.
4. On back of each entry - print letter of category it represents.
5. Do not sign front of artwork but may indicate your contact info on back for purchaser.
CATEGORIES:
A. GENERAL (landscape, figure, abstract, portrait, etc)
B. POLITICAL (resistance, the administration, gun control, access to health care, etc.)
C. RACIAL EQUALITY
D. GENDER EQUALITY & FEMNIST ART
E. MIGRANT & REFUGEE RIGHTS
F. LBGTQ
Submission Deadline is March 1st -

to be mailed to:
ATOA, 451 W Broadway, 4S, NYC 10012