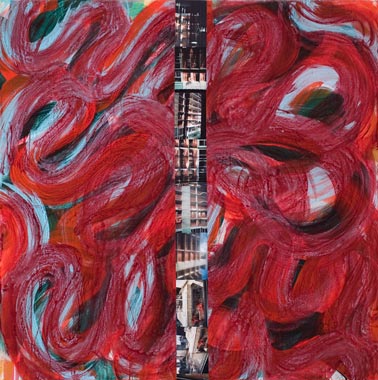 © Joy Walker 2009
Mod Brooklyn
$6,000
Love is highly fashionable, the poets intuit ...
Certainly love, compassion and indignation have a place in painting, however thaey have been assisted more by abstract means rather than through the recognition of actual objects or situations.
My paintings are abstract but based in landscape, with photos added as a formal element. I enjoy the two focal points of the viewer, near and far. I've shown professionally for almost 40 years.
---
Joy Walker wishes to thank the following art colonies for their support of her endeavors:
Yaddo,
MacDowell,
Edward Albee,
Millay,
Byrdcliffe,
Pouch Cove,
Baie-Saint-Paul,
Sheffield Lake,
Cummington and
Palisades Park.