New York Art World ®

George A. Rada

New York Art . . . the waterways by Brooklyn and Long Island -- Waterways and Bridges

© George A. Rada
---
Mr. Rada spent a good deal of time in Brooklyn capturing luminous beauty of the waterways and bridges around the city.

---

View from Red Hook
Oil on Canvas
20" x 24"
$4,000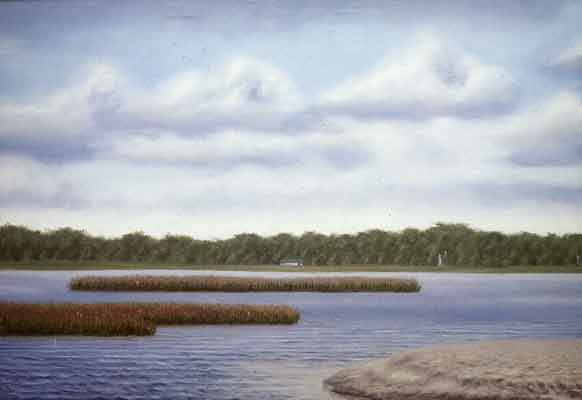 © George A. Rada 2003
Louse Point, East Hampton
Oil on Canvas
18" x 28"
$7,500
---
Estate of George A. Rada © 2013 All Rights Reserved

Please click on the first letter of the artist's last name of the artist you wish to preview
A B C D E F G H I J K L M N O P Q R S T U V W X Y Z
Click on ORDER FORM for Inquiries - PAYMENT OPTIONS for Art Purchase
All artwork is copyright of the respective owner or artist. All other material © 2013 New York Art World®. All Rights Reserved.
New York Art World ® - Back to Top
---